In Memory
Deborah Ann Peterson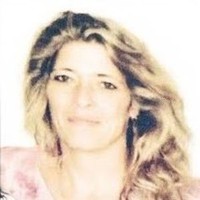 Deborah Ann Peterson
September 4, 1960 - June 15, 2016
Portland, Oregon
Deborah Ann Peterson passed away on June 15, 2016 at the age of 55. Deborah was born September 4, 1960 in Longview, WA to proud parents Marvin and Judith Peterson. She attended Covina High School, and soon after the family moved to San Francisco. Deborah worked for the family business, Cala Foods, for a period of time while she lived in San Francisco. She was so proud of her two daughters and grandsons, often citing them as her proudest achievements. Debbie moved to Portland, OR where she spent the last five years of her life caring for her daughter, Jasmine Starr.
Debbie was preceded in death by her brother Michael Peterson. She leaves behind her daughters Rachael and Jasmine; mother Judith Cala-Rhodes; stepfather Caley Rhodes; father Marvin Peterson; stepmother Marian Peterson; brother Timothy (Virginia) Peterson, grandmother Bernice Peterson; her darling grandsons Andre and Albert; uncles, aunt, nieces and nephews.
Debbie's family would like to extend a heartfelt thank you to all those who have expressed their condolences. A special thank you to the doctors and nurses who took such good care of Debbie at Providence Hospital in Portland, OR. Wiefels Funeral Directors, Palm Springs, CA.