In Memory
Sandy Clark (Helton)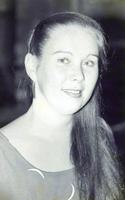 Sandy Helton
July 10, 1960 ~ March 5, 2019
Mar 24, 2019 The Chief - Claskanine, OR
Sandy Helton passed away on March 5, 2019 at her residence in Clatskanie, Oregon. She was 58 years old.
She was born on July 10, 1960 in Napa, California to Dale and Betty Davis. She spent her childhood in Kelso and her adult life with her husband and children in Clatskanie. She attended Mark Morris High School in Longview, Washington. She married Ike Helton on October 12, 1986. She was a homemaker and a volunteer.
Sandy always enjoyed whatever she was doing from working at Humps Restaurant, where she met Ike her future husband, to tending bar at the Bear Tavern. Her children were the center of her life. If they were playing Little League, she was there. She was often seen volunteering at the schools. She loved bowling and was a part of a league. She liked Clatskanie and Clatskanie liked her.
She is survived by her husband Ike Helton of Clatskanie; son David (Kristen) of Eugene; daughter Annie of Longview; son Broderick (Montana) of Clatskanie; son Jeremiah of Longview; daughter Sara of Clatskanie; mother Betty Davis of Ocean Park; sisters Patty and Janette; and 12 grandchildren.
She was preceded in death by her father, Dale Davis. A memorial service was held at Murray Hill Cemetery on March 16, 2019.
https://www.thechiefnews.com/obituaries/sandy-helton/article_af2bc994-4cf3-11e9-a878-277a63421e34.html?utm_medium=social&utm_source=email&utm_campaign